Brickley DeLong is the exclusive West Michigan member of CPAmerica, one of the largest CPA firm affiliations in the world. With more than 80 member firms nationwide, we have instant access to the resources and expertise of over 2,000 CPAs across America. While still bringing our clients the attention and concern of a local firm, we are able to serve our clients with the knowledge and skill level of a national and worldwide association through CPAmerica.
---


CPAConnect is an association of small CPA firms and is a companion association to CPAmerica. The foundation of CPAConnect is simple: Improving through Sharing. This association seeks to provide member firms with the resources they need to achieve their goals. While member firms remain independent, they continuously share ideas, best practices, and information with each other to enhance the quality and growth of each firm.
---


The American Institute of Certified Public Accountants is the national, professional organization for all Certified Public Accountants. Its mission is to provide members with the resources, information, and leadership that enable them to provide valuable services in the highest professional manner to benefit the public as well as employers and clients.
Brickley DeLong also participates in the AICPA Peer Review Program, which is dedicated to continually enhancing the quality of accounting, auditing, and attestation services performed by AICPA members in public practice. To protect the public interest, the AICPA's Peer Review Program is driven by adherence to the highest possible professional standards and understanding of changing business and regulatory environments.
---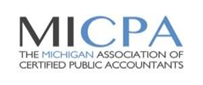 The Michigan Association of Certified Public Accountants is a diversified, professional, member-driven organization for CPA firm affiliated professionals. Its mission is to enhance the success of MICPA members and their value to society. As the leading statewide professional organization dedicated to stimulating and improving the value of the CPA profession, the MICPA member firms meet strict statutory and regulatory requirements and embrace the highest standards of professional and ethical performance.
---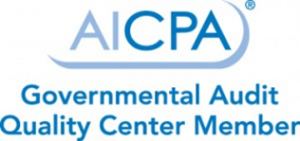 To stay abreast of emerging issues, Brickley DeLong is a member of the AICPA Governmental Audit Quality Center. The Center promotes the importance of quality governmental and nonprofit organization audits and the value those audits have to those entities.
---


The AICPA Benefit Plan Audit Quality Center was established to help CPAs and firms overcome the challenges of performing quality audits in this exclusive and complex area.
---
Area Chambers of Commerce
As actively involved members of the West Michigan communities, Brickley DeLong is a member of the following chamber of commerce: